LATEST NEWS
JUNE 1st, 2017
Help Rio and the Rockabilly Revival get to the Gig!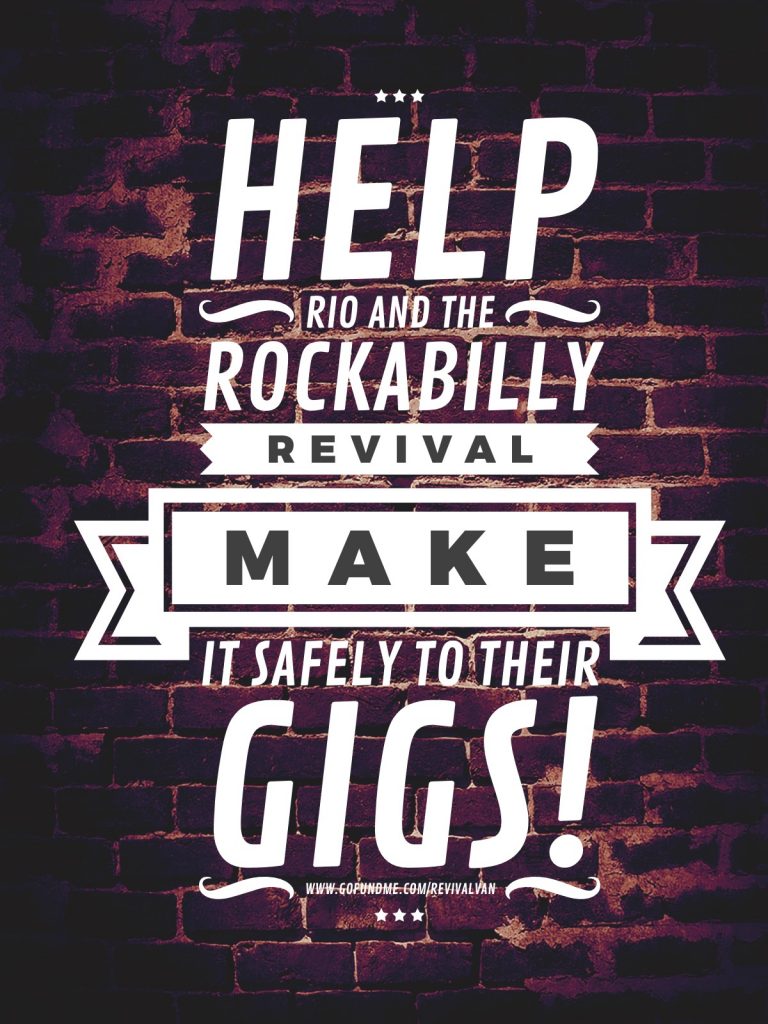 We could really use your help!
The current "Revival Mobile" won't continue to make it much longer. In order to make sure we make it to all of our obligations and bring the Church of Rock N Roll to all our awesome fans around North America, we are going to need a little help! Please visit our GoFundMe campaign and help us out, or if you can't support us financially, please consider sharing our campaign on Facebook, Twitter, Instagram, etc, and let everyone know you support The Revival! Thanks so much!!!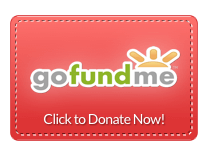 Please share on Social Media:

SEPTEMBER 4th, 2016
HAPPY BIRTHDAY RIO SCAFONE!!!
September 4th is the birthday our of fierce, fearless front woman, Rio Scafone. So to celebrate, FREE MUSIC for our fans!! Click the link to receive a smattering of 5 of our most popular tracks! Thanks for being the best fans in the world!
WE HAVE EXTENDED THIS OFFER THROUGH SEPT 17th! ENJOY FREE MUSIC!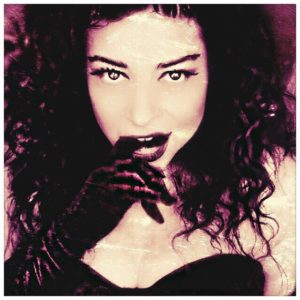 FREE MUSIC LINK – HAPPY BIRTHDAY, RIO!!

MUSIC & BOOBS!!
BANDS TOGETHER AGAINST CANCER
MUSICFEST 2016 featuring coheadliners
RIO AND THE ROCKABILLY REVIVAL
and CAROLYN STRIHO GROUP
September 10th, 2016!!
Rio and the Rockabilly Revival will be pairing up with the Caroyln Striho Group to headling the 6th annual Bands Together Against Cancer MusicFest! AND Rio and Caroyln will both be getting mammograms from the Mobile Mammogram truck, thanks to St John Providence Hospital and The Enslander Cancer Center from 3-6pm! The BTAC MusicFest will feature several bands, music and fun all day long, at the Gibraltar Trade Center in Mt Clemens, MI. Bands start at 1pm, with The Revival on at 7pm followed by Carolyn Striho at 8pm. #MusicAndBoobs

APRIL 29, 2016:
RIO AND THE ROCKABILLY REVIVAL WIN BIG AT THE 2016 DETROIT MUSIC AWARDS
Rio and the Rockabilly Revival took top awards in two categories for the 2016 Detroit Music Awards, taking both Outstanding Americana Artist/Group, as well as Outstanding Americana Recording: "Testify." Absolutely amazing! With Detroit's rich musical history and community of world class artists, it's an honor to be recognized in this way.
We also received nominations for Outstanding Live Performance (across all genres) and Outstanding Independent Video (under $10,000 budget) for "Santa Skipped My House," as well as Outstanding Americana Vocalist; Rio Scafone, Outstanding Americana Instrumentalist: Junebug Harris; and Outstanding Americana Songwriter: Rio Scafone.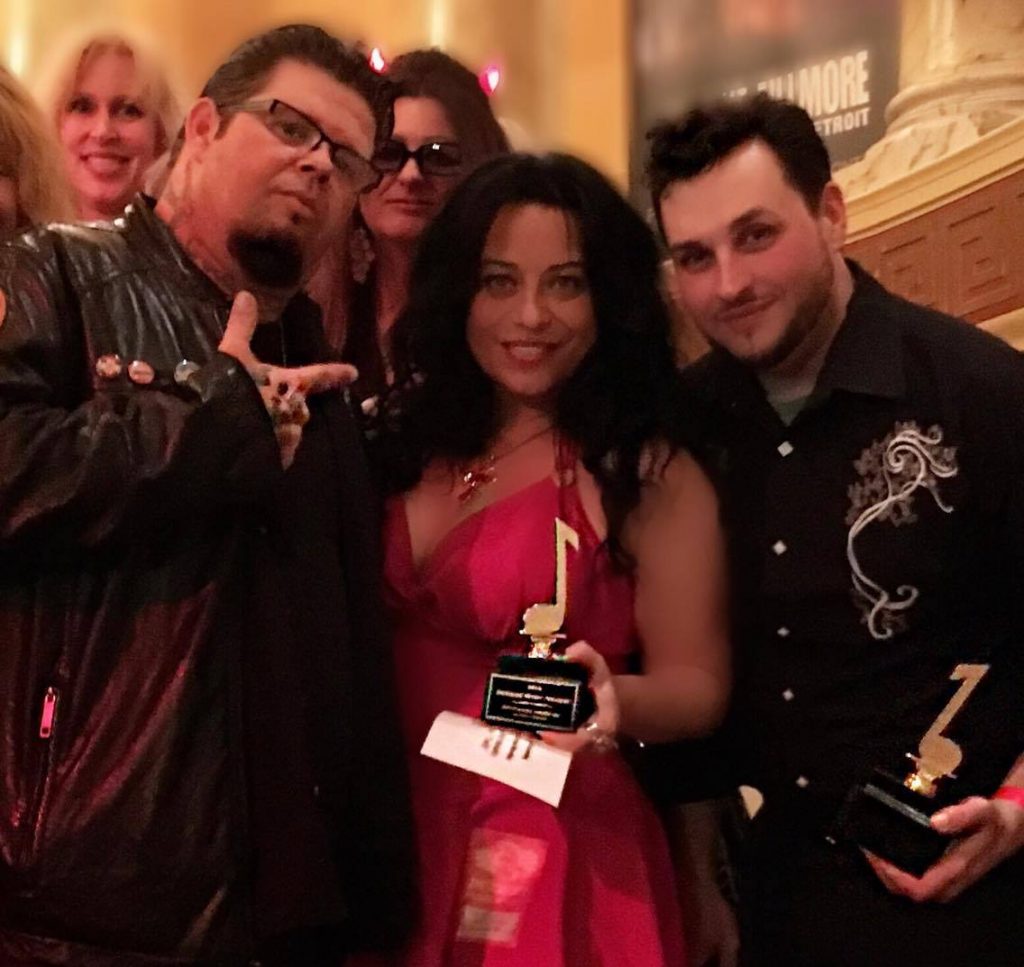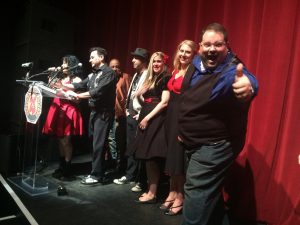 We want to thank everyone associated with Detroit Music Award Foundation as well as all the industry professionals that voted for us, support us, and deemed our music to be among the best of what Detroit has to offer! We look forward to bringing more Revival to the DMAs, Detroit, and to our fans around the world!

January 2016:
Just announced: Rio and the Rockabilly Revival will be performing at the 2016 Detroit Autorama on Saturday, February 27th, at 1pm. We will also be welcoming 89X's Cal Cagno up to help us kick off the annual Pinup Girl  Contest! Looking forward to seeing you all there. Get tickets at autorama.com/attend/detroit. Follow Cal on Twitter @calandco or on Facebook.com/CalCagnoListeners.
August 2015:
RIO AND THE ROCKABILLY REVIVAL at the Ford Arts Beats & Eats (sponsored by Soaring Eagle Casino) will be performing on the Americana Budweiser stage on Sunday, Sept 6th at 8:00 PM EST. Leading up to the show will be several on-air events, include a performance on the Mitch Albom show on WJR Radio Detroit on Tuesday, Aug 16 2015, 5pm-7pm Eastern Time.
July 2015:
RIO AND THE ROCKABILLY REVIVAL heading to Europe for series of shows in Ireland and the UK. First show kicks off with headlining slot at the Rock & Jock in Dublin, Ireland, on July 4th.
May, 2015:
RIO AND THE ROCKABILLY REVIVAL voted Best Original Band in HOUR DETROIT MAGAZINE for the coveted title in Hour Detroit's Annual "Best Of" edition! This is the second year in a row The Revival has been recognized by the magazine's readers' poll as Best Of Detroit!
April, 2015:
RIO AND THE ROCKABILLY REVIVAL win 2015 Detroit Music Award for Outstanding Americana Artist/Band! Also receive nominations for Outstanding Americana Vocalist (Rio Scafone) and Outstanding Live Performance (across all genres).